The demand for blue sapphire jewelry has grown prominently over the years and hasn't stopped ever since! It has become a staple gemstone in modern jewelry and has been sought after as the perfect engagement ring! But behind its glamorous prominence, do you remember how it all started? Blue sapphire has been well-known and highly regarded for centuries. Ancient cultures loved this stone as it depicts peace, spirituality, and serenity.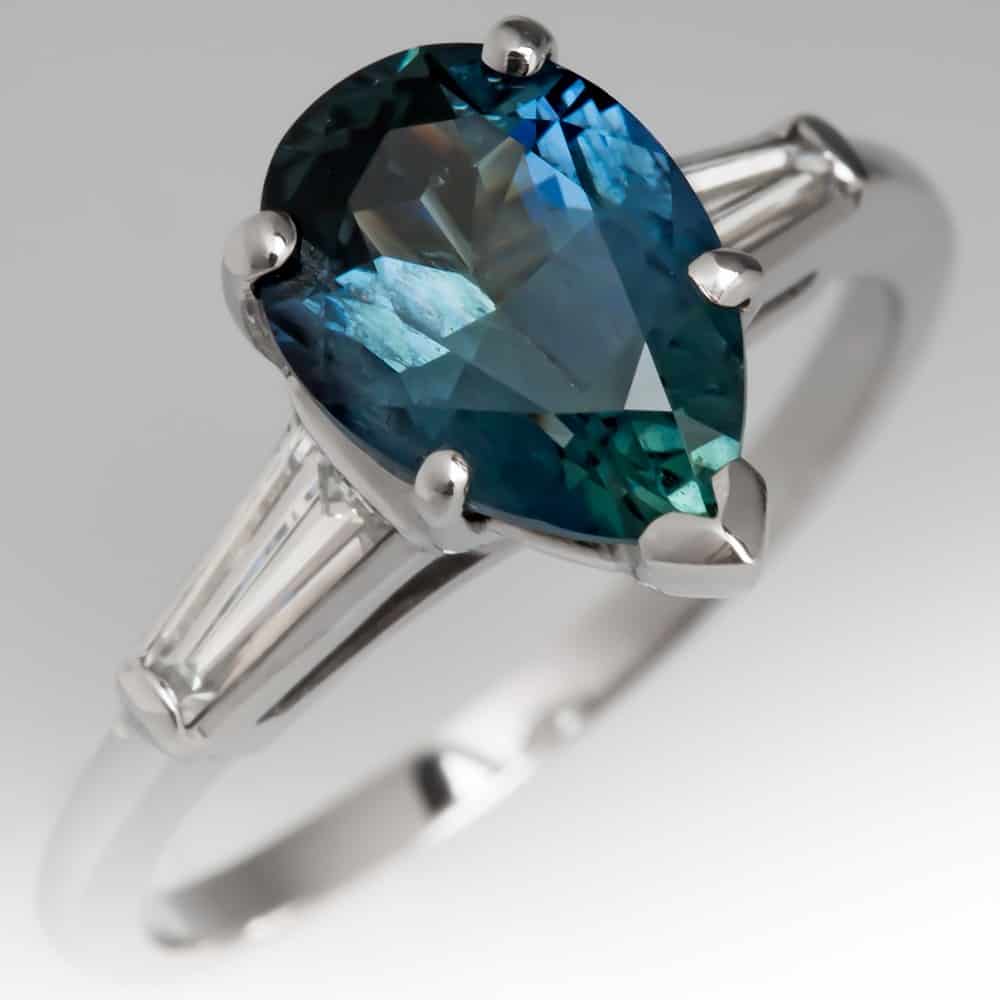 It started soaring back in popularity after the engagement of Prince William and Princess Kate Middleton. Since then, blue sapphire engagement rings have become a go-to for engagement rings.  Read on to learn why blue sapphire engagement rings are so sought after and why they truly are the next "diamond" of engagement rings.
Why Is Blue Sapphire So Special?
This gorgeous gemstone has strong roots dating back centuries. It is one of the most beautiful stones that can be enjoyed by many, as it is more affordable than diamonds. This fairs well to choose a larger and more flawless stone for your engagement ring!
Blue sapphire engagement rings are special because they are elegant and classic. Truly the perfect ring for the modern bride.
Learning About the Quality of Blue Sapphires
When it comes to quality, it's pretty straightforward. It's all about color! Yes, the color is what's evaluated. There's no 4C's standard or similar guideline like for diamonds. The rich blue color, the flawlessness of the stone, and the size are what matters the most.
According to GIA, sapphire is one of the big 3 colored gemstones. The durable September birthstone is practical and romantic.
Most commercial blue sapphires weigh less than 5 carats. When choosing your engagement ring, you will likely choose a size ranging from a few points to a few carats in weight. The price can vary greatly depending on inclusions, size, and depth.
When it comes to picking out the perfect blue green sapphire engagement ring, your choice will be easy. There are a variety of options with different cuts, color variations, and styles. The most beautiful blue sapphires are the blue-green sapphire, green blue sapphire, and blue sapphire engagement rings. The blue hue is seen as royal and is truly beautiful.
The Next Diamond of Engagement Rings
While diamonds are beautiful, blue sapphire rings are paving the way for a different kind of engagement ring of today. Your partner will love the rich blue color and elegance that blue sapphire evokes. It's the perfect choice for your upcoming engagement!