A tuxedo doesn't just make the groom stand out. It also makes him look elegant and stylish. That's why it's a popular attire for weddings and other special occasions. However, tuxedos and wedding suits aren't cheap, especially if they are custom-made. If you want to save a few bucks, you can always rent a tuxedo instead of buying it. This option is more cost-effective and comes with lots of benefits.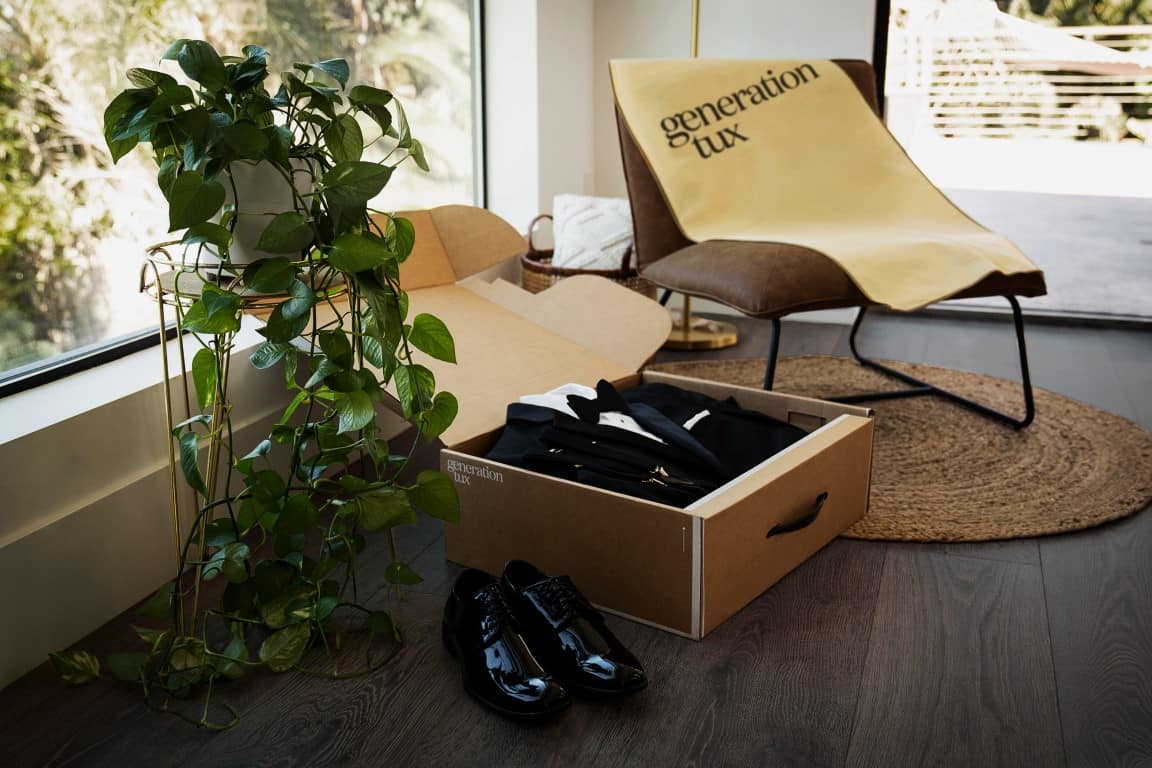 For those who still doubt whether tuxedo rentals are right for them, in the guide below, we will share all you need to know about how this process works, the estimated rental costs, the perks, and much more.
Is Renting a Tux The Best Option
At most weddings, people tend to spare no expense. However, from a financial point of view, saving a couple of dollars during the wedding gives you more freedom to spend on other activities such as honeymoons.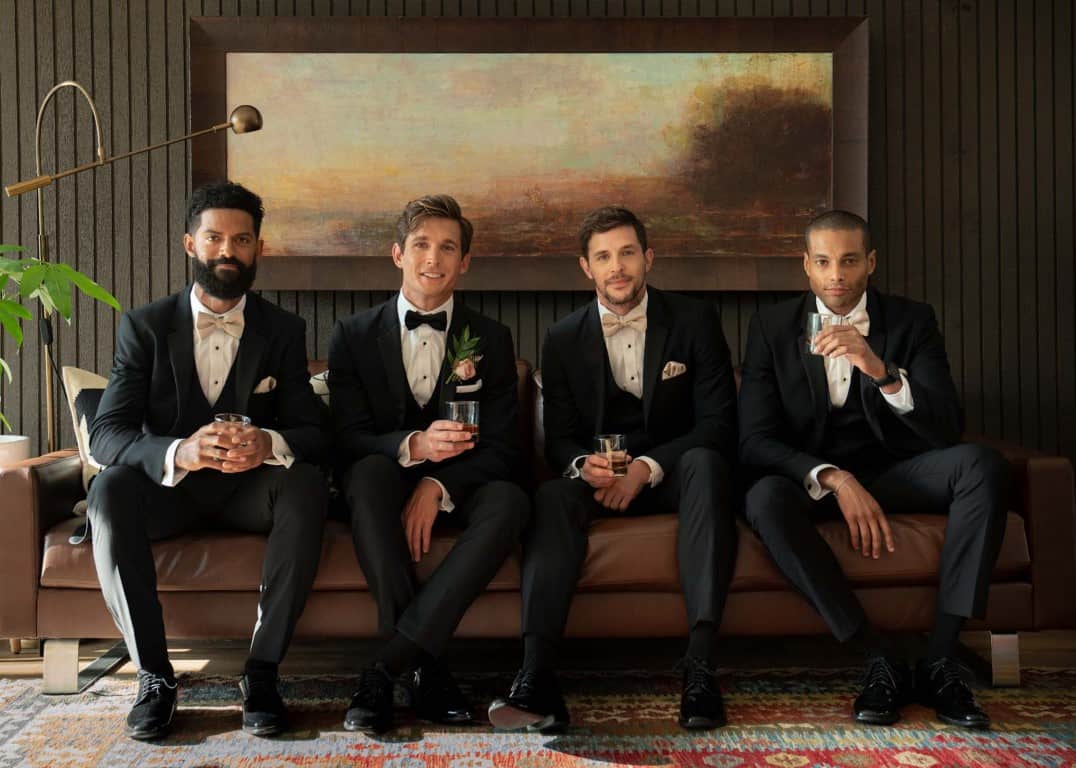 Tuxedos and suits are pretty expensive. The cost of a new tux ranges from $650 to $1000. As for wedding suits, the prices start from $250 to $750. The main reason most couples prefer to rent wedding suits is to save on costs. Renting significantly lowers the cost without compromising the quality of the special attire you intend to wear on your wedding day.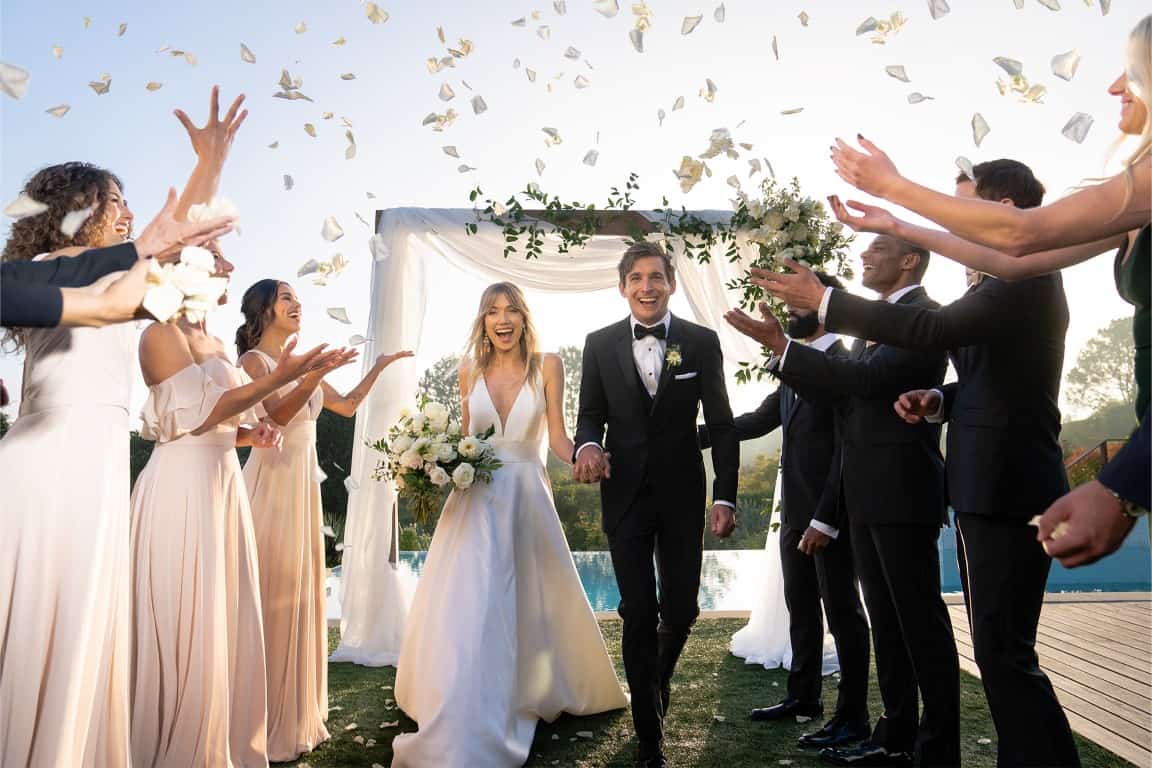 Also, as you decide between renting and buying a tux, you need to explore your lifestyle. Do you usually attend a lot of formal events? If the answer is no, then you are better off renting a tux than buying one only for it to spend years tucked away in your wardrobe.
Why Renting can be Better than Buying?
Here are some of the benefits you get from renting a tux other than buying it;
Suit rentals allow you to explore high-end designs at affordable rates.
It also makes more sense to rent a tux if you usually don't attend formal events.
It's important to remember that our bodies experience changes in size and shape. Should you add or lose weight, your expensive tux will no longer be useful. This is a problem that you can easily avoid through suit rentals.
Renting a tux is a great way of having an eco-friendly wedding. This approach minimizes production costs and the wastage of resources.

How Do Online Tuxedo Rentals Work?
If the last time you rented a tux was during prom, you will be surprised at how much this process has changed. These days, tux rentals have been integrated with advanced tech. Therefore, instead of visiting the stores, you can try various suits from the comfort of your home. Most companies use a fit algorithm that identifies your ideal size without the use of tape measures.
Alternatively, the suit rental company can send samples to your home, and you can try them on to get your perfect fit. If you prefer old-fashioned in-store visits, that is also acceptable. However, you must make these try-on appointments as early as possible. This provides enough room for adjustments.
Perks of Renting Online vs. In-store
The online shopping wave has finally caught up with the wedding suit rental business. If you are interested in renting a tux, here are the benefits of doing it online than at a brick-and-mortar store;
It saves you a lot of time. If you lead a busy lifestyle, you probably don't have the time to move from one suit rental shop to another. But if you rent it online, you can browse through multiple shops within a few minutes.
It's more convenient. Online suit rental allows you to explore several designs from the comfort of your home. You don't have to try ten suits before settling for a particular option.
You get to choose from a wide range of suit designs. Through online tuxedo rentals, you can access multiple styles. Whether you need a plain color or a printed design, it's much easier to find a specific wedding suit outfit.
You can get a lot of detailed information about the wedding suit. When you check the websites of suit rental companies, below each tux, there is a description of the material, size, and design. Unlike in-store rentals, you don't have to spend the entire afternoon inquiring more details about various suits.
Generation Tux – The Leading Wedding Suits and Tuxedos Online Rental Company
Does renting a wedding tux sound like a great idea? Well, we would like to introduce you to one of the best online wedding suit and tuxedo rental companies – Generation Tux.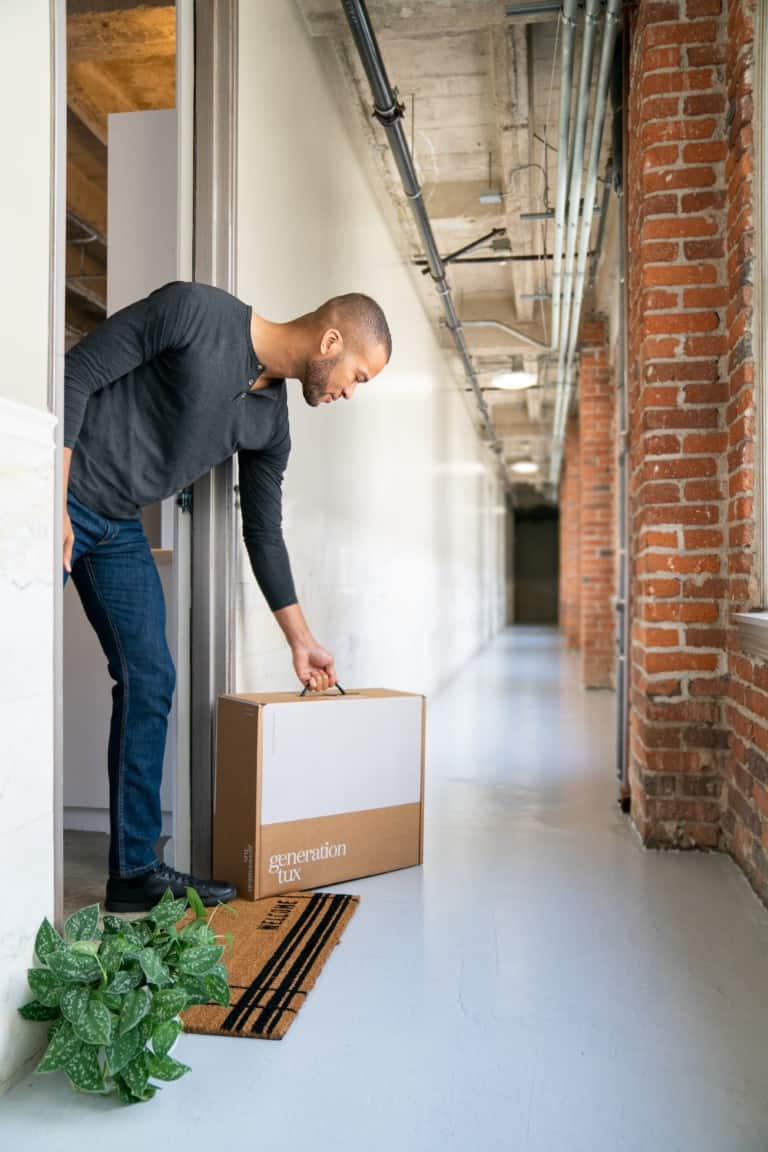 Generation Tux has an impressive collection of suits and tuxedos for rent. This store has many free offers for couples such as fabric swatches available in over a hundred colors. They also offer free home try-ons and cover shipping fees.
Here is the best part – if you can get five groomsmen to rent a suit from Generation Tux, your tux rental will be free. If you can get seven groomsmen to rent tuxedos from this company, your rental is free and you get to keep your tuxedo.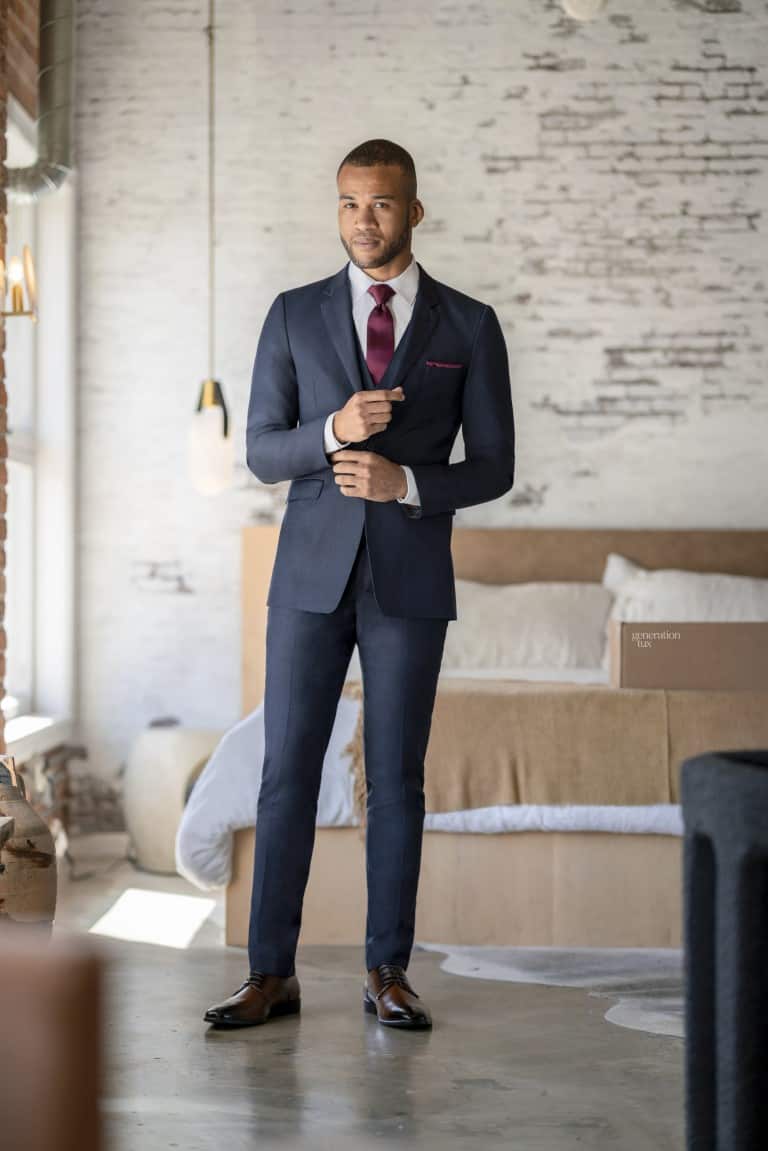 Generation Tux's Advanced Methodical Fitting Structure
As convenient as renting a tuxedo is, you need to get one that fits you perfectly. That's why renting from a company that utilizes a methodical fitting structure is crucial. Generation Tux uses innovative fit technology, which relies on answering a few questions online. They don't use measuring tape, nor must you be physically involved in any activity.
Thanks to Generation Tux's advanced tech and years of experience, you are guaranteed an accurate fitting tux or suit.
More Reasons Why You Should Rent Your Tux or Suit from Generation Tux

You get free shipping both ways. This is a great deal for those interested in saving more on wedding outfits.
You receive your order 14 days in advance. This is unlike other competitors who usually send the suit the day before.
You get to enjoy an easy and stress-free return process. Generation Tux gives you three days to return the suit after the event.
Generation Tux gives you the complete look, which includes jacket, pants, vest, shirt, ties, bowties, pocket squares, cummerbunds, lapel pins, shoes, socks, belts, suspenders, cufflinks & studs.
About the Founder: George Zimmer
Most of you may remember George from his old days on TV and radio. Before founding Generation Tux, George was the CEO of Men's Warehouse for four decades. After leaving his former company, he decided to revolutionize the tuxedo rental process by launching Generation Tux. As an entrepreneur who is highly skilled in suit rentals, he introduced a new system that guarantees perfect-fitting tuxedos minus the endless in-store appointments.
Why spend a thousand dollars on a new tuxedo or suit when you can rent one for a third of that price? Thanks to online tuxedo rentals, you can still look amazing on your wedding day and save some extra cash.