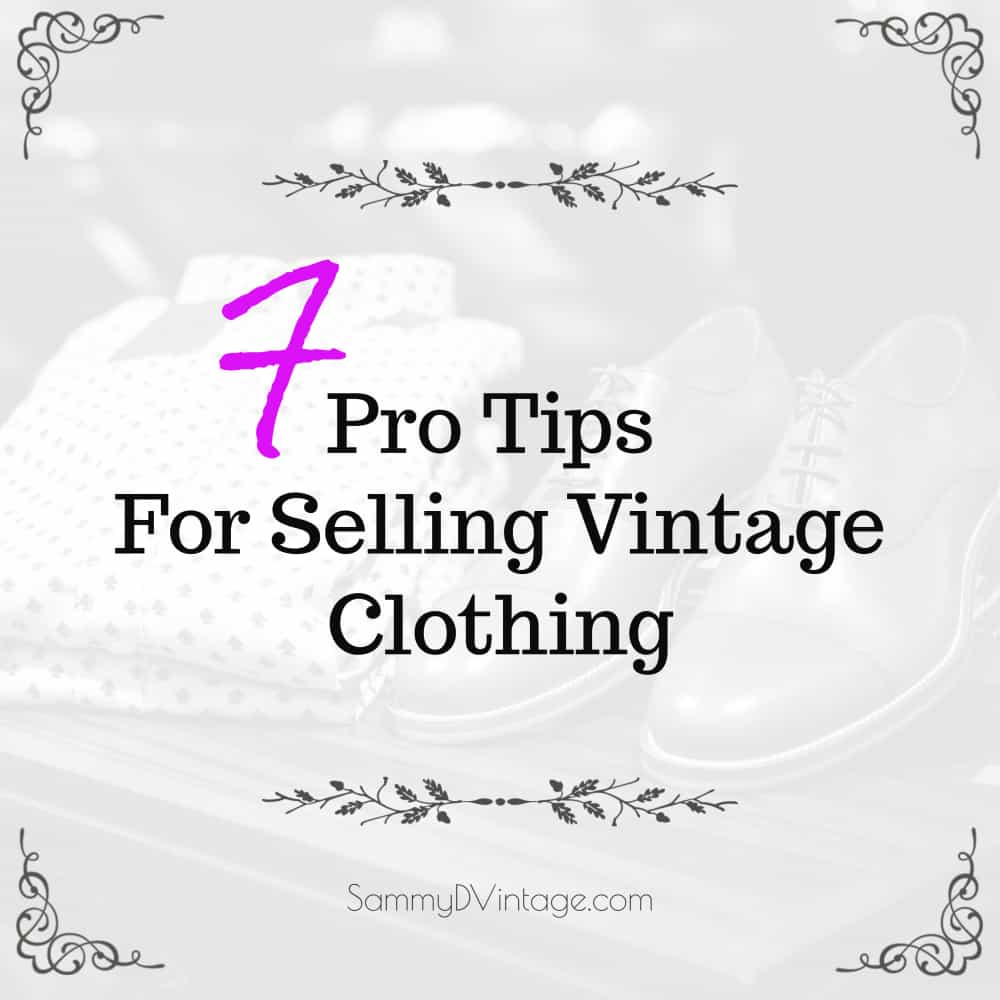 Is there money to be made in clothing resale? Yes! The business of selling used clothes is alive and well — thanks to the popularity of vintage style, thriving eCommerce platforms, and hip second-hand shops all over the world. In the US alone, clothing resale is a $4 billion dollar industry.
7 Tips From Pro Vintage Sellers
Wondering how you can get a piece of that billion-dollar pie? Here are seven tips from pro sellers and vintage clothing experts to help you out.
1. Research
Emilie Martin advises resellers to learn about vintage clothing through research. She says, "I have studied countless old Vogue magazines, Eaton's catalogs and old movies too. They are great for referencing when certain styles were popular."
2. Persistence
If at first you don't succeed, try, try again… on another day. Lauren Leibowitz, vintage selling expert, says that if you fail to convince a buyer to take your clothing items, you should go back on another day and talk to someone new. This will give you another chance to sell the piece.
3. Photography
Attract buyer's attention with selfie-style photos when posting on Facebook. Azeezat Owokoniran-Jimoh of the successful "Coal n Terry" brand says, "We noticed that our customers tend to respond better to pictures taken with our phones as opposed to professionally done photo shoots". 
4. Facebook
If you want to sell plus-sized clothing, expert Erin Huffstetler recommends that you "search out a Facebook group that specializes in selling and trading plus size clothes."
5. Percentages
Pay attention to the percentages. The pro's take note of when and where they pick up the biggest cut of the value of the clothing. This relates to the season, what's trending, and the shop that you sell to. Keep detailed notes about your sales so that you can see the patterns and learn about the market.
6. Online Sales
If you sell clothes online, try posting your items on sites with tons of established traffic, such as Amazon or eBay. If you want to do resales through Amazon, you'll need a Professional Selling Plan which costs a monthly fee.
7. Descriptions
Describe the piece in a way that makes it sound enticing and rare. Learn about the brand by researching the label. Tools like the Label Resource by the Vintage Fashion Guild are helpful for this. If the label has been cut off, research similar items online by searching with the distinguishing features in mind, such as zipper placement or fabric type.
Hopefully these tips will help you up-level your selling game! Learning from the pros is a great way to master your craft. If they've found success with these methods, so can you. Which tip are you going to try first? Leave a comment below.