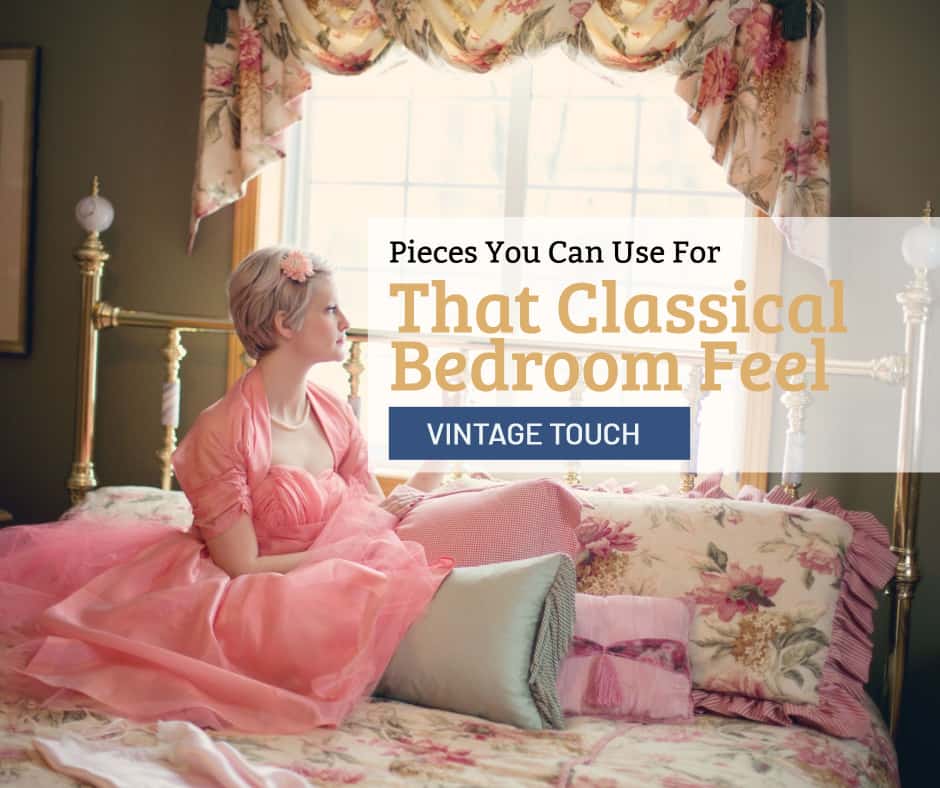 People like vintage things because it provides a good escape according to Bianca Turestsky, an author. In terms of styling the home, there is something intrinsically romantic and pleasing about incorporating antiques and vintage pieces. If you're looking to create a vintage or classical feel to your bedroom specifically, it would be good to know what sort of pieces can help. On that vein, what sort of pieces or thrift store finds help create a classically styled bedroom?
Vintage Picture Frames
One of the most versatile things that you will find at a thrift shop or antique store to decorate your space is picture frames. Not only can you use them to add accents to your wall or even your bedside table but you can certainly use them to house your photo collage of family or friends. What's nice about vintage picture frames is that they come in a wide variety of materials like wood and even iron. So depending on the sort of classical style you've got in mind (Victorian, Country, or French), you will have a lot to choose from.
Antique Chests and Luggage
Antiques definitely do not go out of style and are, in fact, making a fantastic comeback. When you're looking through thrift stores for pieces to add to your vintage style bedroom, there are certain things you shouldn't ignore. One of those things is antique chests or old luggage that you can use for storage and as an accent piece. They can be refurbished into tables and even chairs that you can add to your bedroom. You can use them to prop up other items like books or vases. In either case, chests can go a long way in adding to the classic feel of your space.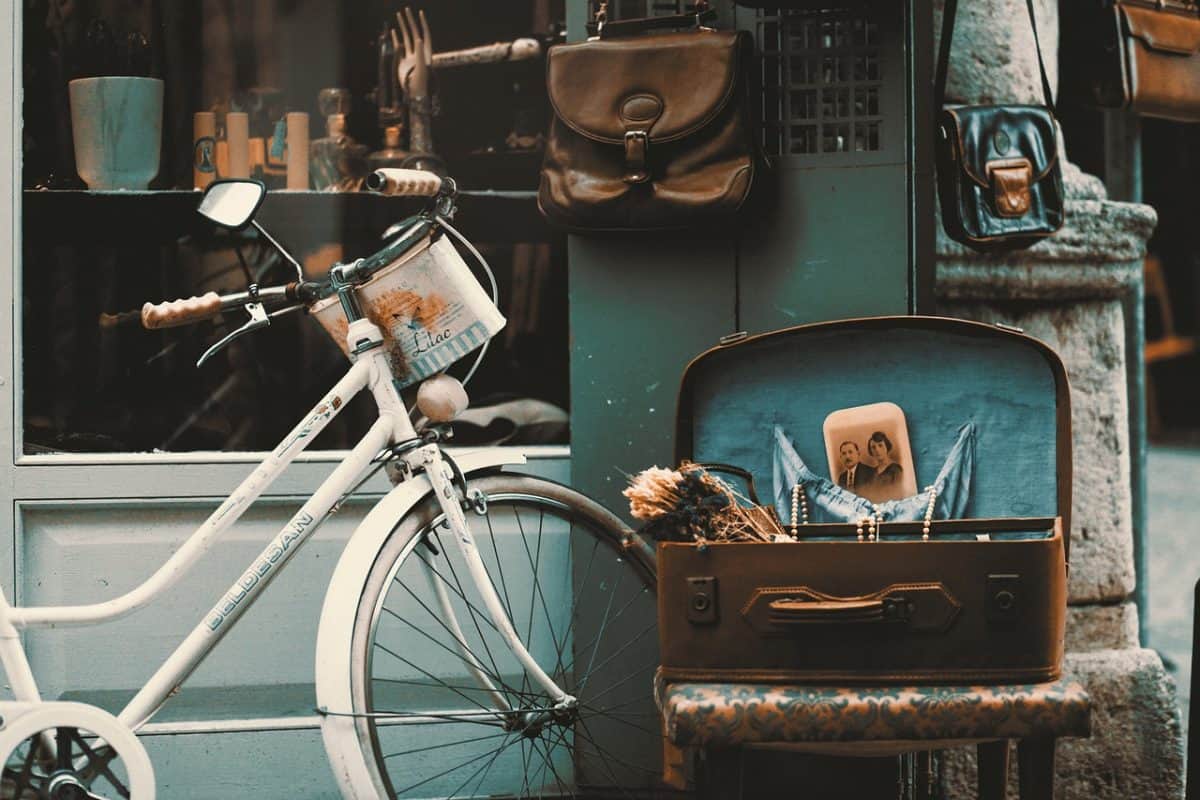 Dramatic Lamps
When it comes to a classic bedroom feel, old lamps add a lot of the drama. Depending on your personal preference, you can opt with a floor lamp for corners or even table lamps for your bedside tables. There are a lot of shapes like Drum Shades, Pagoda Shades, and even Box Shades that can add a touch of drama and flair to your bedroom. Such pieces help to tie in the overall era that you're trying to pull.
The great thing about vintage pieces is that they can be found at any trusty thrift shop. You will simply have to be discerning about the quality of the pieces that you choose. Styling a bedroom with a vintage feel is all about trying the unexpected and stamping your classical preferences into this space you're building.