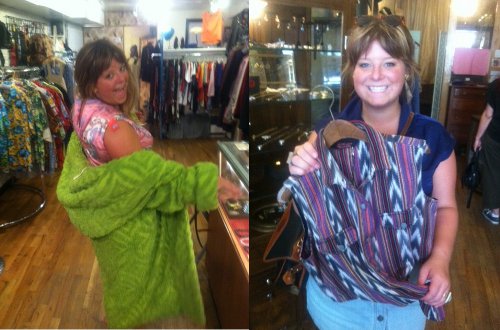 EDITOR'S NOTE!
Hello vintage lovers and happy Tuesday!!
As many of you know, I had the pleasure of working with vintage lover and social media guru Meg Ann [see pics of her above!] for 8 weeks this summer. While her official position was "intern," she became much more than that, not only Tweeting and Tumbling on my behalf, but building the Shop Finds page and offering her honest advice on all-ways-smart to grow Sammy Davis Vintage so that we can all keep on spreading vintage fashion love!
Meg Ann found me through the most remarkable of ways: A friend on Twitter retweeted my call-out for interns. Meg was following this friend and the opportunity to work for me piqued her interest. A few emails and an official application later, Meg was hired!
Today's post marks the end of Meg's internship with Sammy Davis Vintage, but the beginning of a stronger love of vintage fashion and what it means to all of us, both for our sense of style and our sense of self.
I think you'll love reading what Meg has to say about discovering vintage finds and learning more about her family's history while spending time with her grandmother where she lives in West Virginia. One of the best ways to acquire new vintage pieces is to talk to family members who may have saved them from the archives of their past closets to pass down to vintage lovers like you. As Meg points out in her post, it's not only free — it's special and sentimental.
Keep reading after the jump to learn more about what Meg Ann loves most about vintage and thrifting …. and to leave her a comment wishing her BEST OF LUCK as she rocks her first year as a college graduate and talented, driven lady of awesome ambitions.
Meg, thank YOU for everything you have done to help Sammy Davis Vintage grow!
I can't wait to see where the great awesome future of life takes you, and the blessings you bestow upon everyone you meet along the way of your beautiful, perfect-exactly-as-it-is path!
xx, SD
My Vintage Love
By: Meg Ann
The truth of the matter is that us girls hate getting our older sisters or cousins' hand-me-downs.
But I was different, always looking for any opportunity to rummage through my older cousin's, aunts', mother, and especially my grandmothers' closets! It was such a rush to peek into another person's past, and I began to appreciate old things from a very young age.  Needless to say, I grew up to become quite a nosey person: I need and long for the facts. Take it or leave it!
I can remember finding my way down to my grandmother's basement (without her permission, of course) and digging through old costumes and my mother;s old clothes, toys, jewelry, hats, shoes and really anything I could get my hands on to play dress up with. I was the kid who refused to take off my plastic high heel play shoes before going out into public.
The years of digging and acquiring and acquiring and digging conditioned my teen-self to loathe the clothes I was finding at my local mall. But lucky for me and with the help of a few close friends, my love of thrifting was born.
I mean listen, it was REALLY born, and I was born! While I spent my childhood "thrifting" in my grandmother's basement, I spent my teen and college years thrifting at REAL stores.
It all began with a few T-shirts (the ones so worn in thanks to a soft cotton fabric I doubt is even made today) and evolved into purchasing jewelry, shoes and clothes to up-cycle. It was in college that I really began to hunt for some seriously awesome sweaters, dresses and coats. I realized that my eye for thrifting was a gift.
On holidays it's always a joy for me to spend time with my grandmothers who remain stylish in their older age and especially were the fashionistas in their youth.
While they struggled to let go of their most coveted items, my love and appreciation of them was persuasion enough to help cut their ties. In the end, their best vintage pieces eventually became mine.
Here are a few things I have come across over the years, and were given to me on my last visit to my grandmother Miss Clara Hauldren …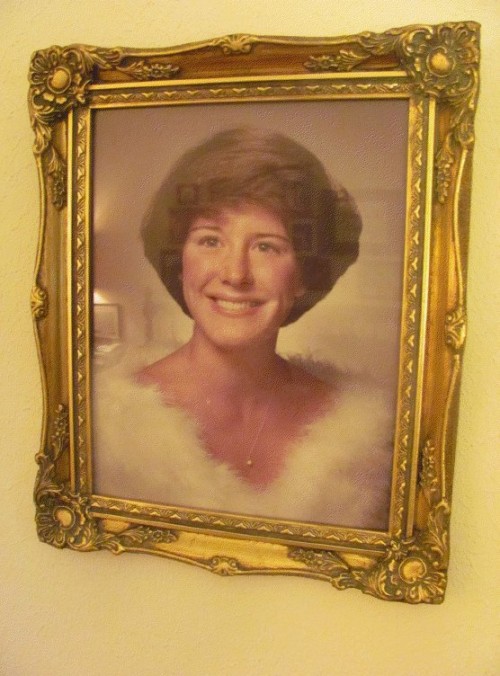 A picture of my mother from her senior year of high school.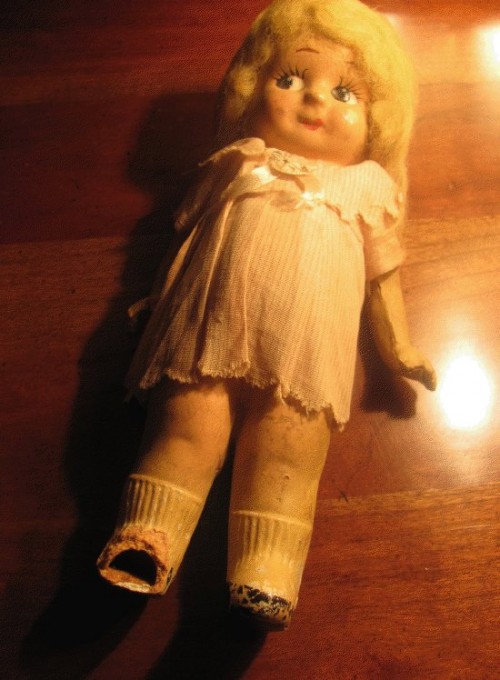 My grandmother's first baby doll … times have changed!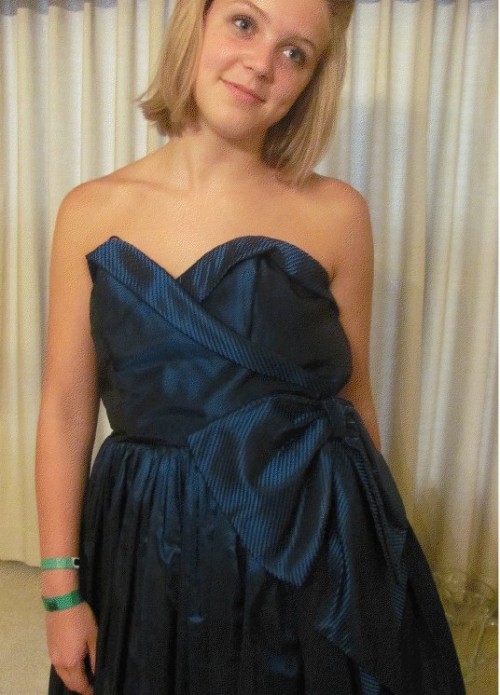 My cousin Madeline In her mother's (my aunt) Molly's prom dress!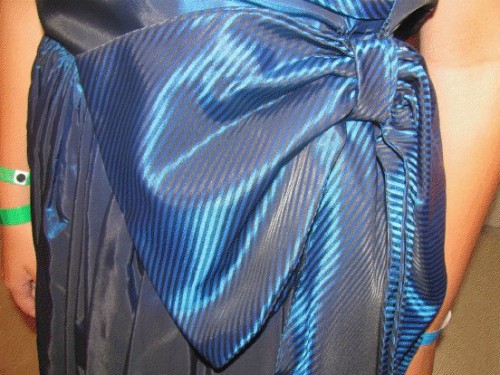 Love the bow!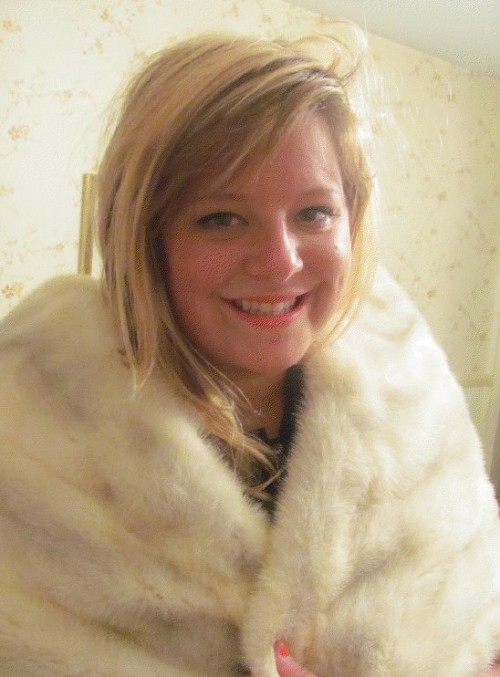 My grandmother's mink wrap. Why don't people wear these anymore?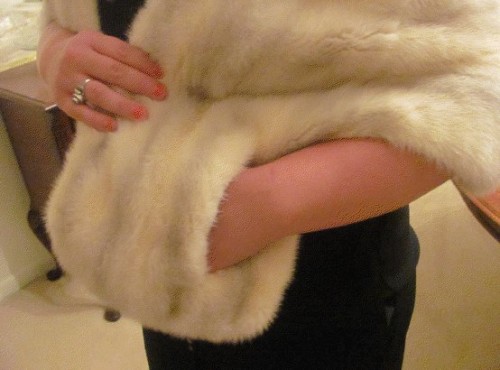 … it even has pockets!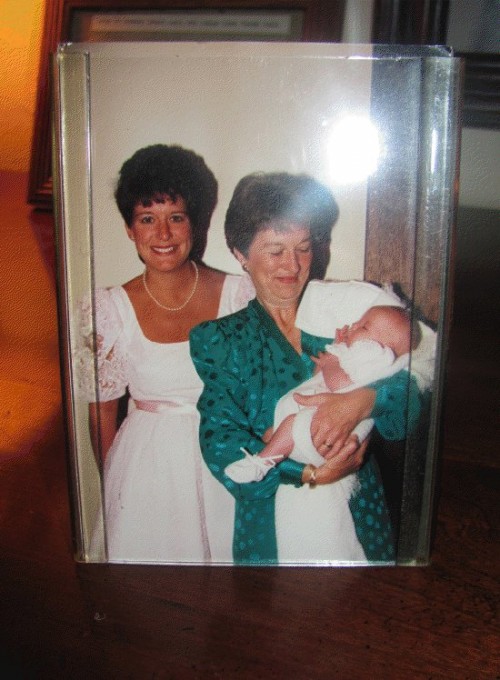 Me as a newborn with my mother and grandmother at a family wedding.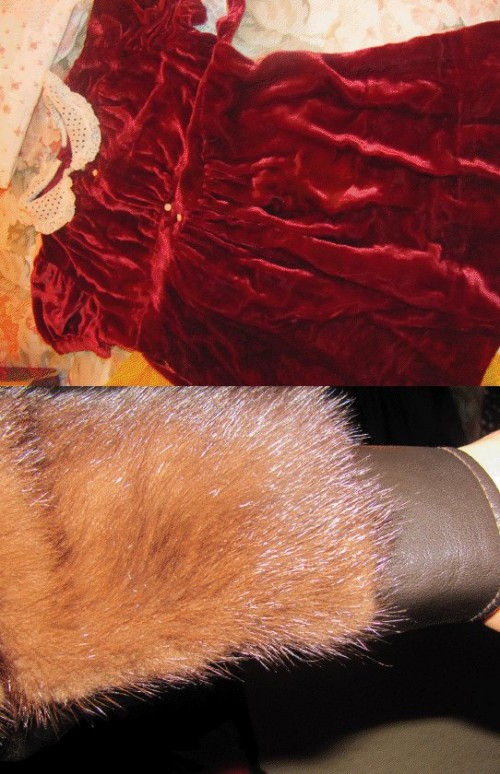 My great-great grandmother's velvet dress … hard to imagine it still exists. Keep your things to pass them down!
Below the velvet is another mink and leather jacket. My grandmother says she used to wear it with jeans. FANCY!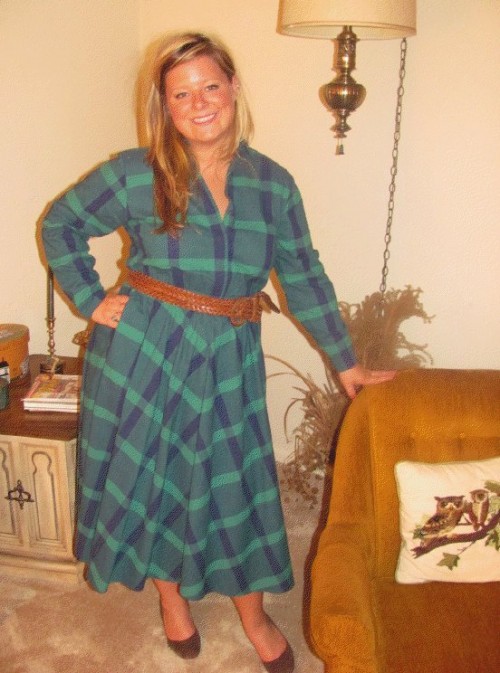 A dress from the '90s (my fav era) that I'll wear this fall with a few modern accessories.
There are many perks to family heirlooms: For one, they're free! Plus, they're full of rich history from a time when I believe what you wore spoke more than what you had to say.
When I came across this internship with Sammy Davis Vintage I knew it was for me. The experience allowed me to develop my love for social media while also learning more about something Sammy and I have in common: A love for old clothes!
I not only appreciate the past, but I'm looking toward a future to make all my dreams come true. Despite what others say or do around you, Sammy's shown me that I can pursue my passions and with time, turn them into a career, too.
I've taken away a lasting friendship and so many valuable tools for my future — I can't thank Sammy enough.
Much love and XX,
Meg