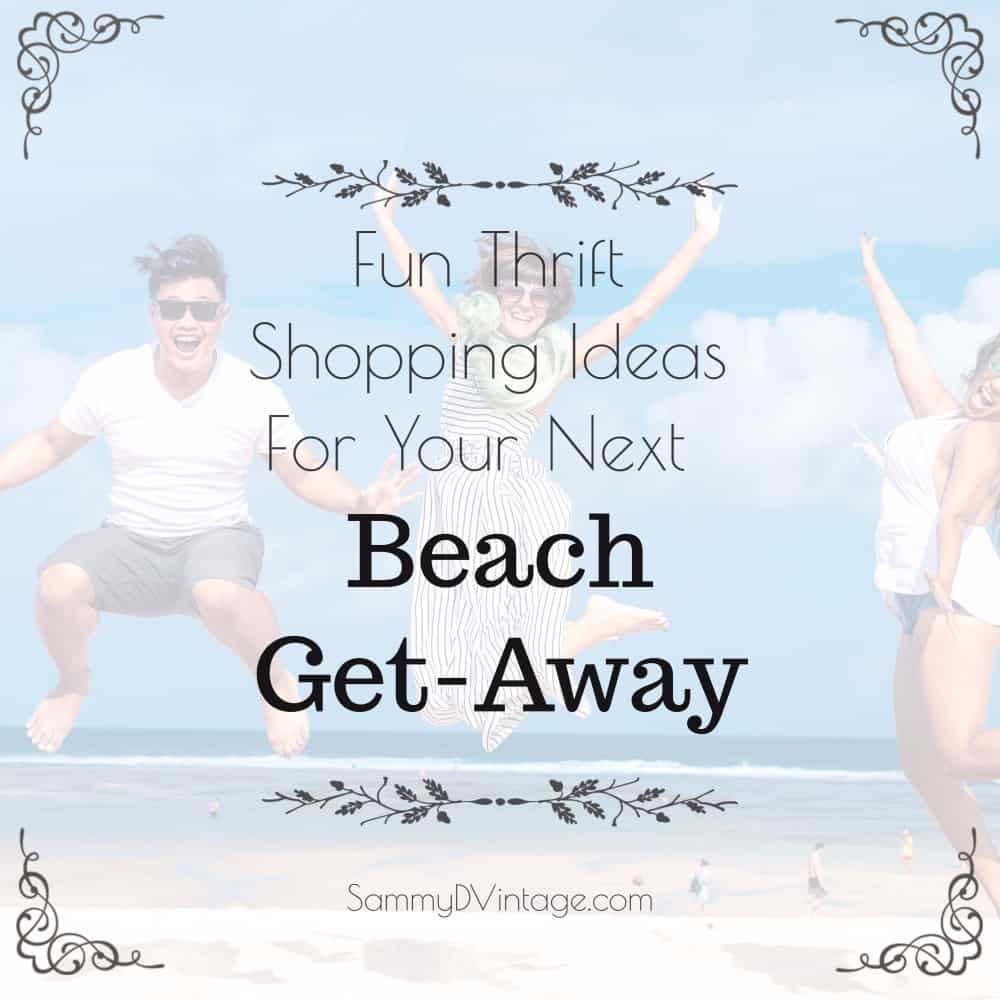 Beach-filled vacations are the perfect opportunity to let loose some true-to-you style. Without the confines of the office dress-code, and free from your usual hum-drum routines, you can really shake it up style-wise. Have a blast packing for your next trip by looking in thrift shops for items that just sing to you — "Wear me!".
Heed the call of your fashionista-soul and push the limits of what your personal style. Having trouble imagining what that might look like? Here are some fun inspirations!
1. Bohemian Vest
Bohemian vests are flowing and free spirited. Look for a vest that will be a cool cover-up for breezy days, but won't be hot. Avoid knits that are made with wool. You can wear a vest for extra flair between wave-riding sessions, or throw it on in the evenings over a tank top for dinner out with friends. Long, flowing vests will give your outfit a dress-like appearance.
2. Ultra-Hippy
If you've been primping and grooming in order to make the right impression at work, why not take the vacation as a break from your usual beauty routines? Leave your hair wild and curly, and relax into wearing loose and frer-flowing clothing. Pile on a few bracelets and a feather here and there, and you'll be pulling off a hippy look like a pro. A very laid-back pro, that is.
3. Larger-Than-Life Glasses
As the saying goes, "Go big, or go home".  And we all know that when we're at the beach, we don't want to go home! So go big with a pair of juicy, audacious glasses. Get sunglasses with bright and vibrant frames. Have fun with it! No, people probably won't take you all-too seriously in your vintage Hollywood star frames, but who cares? You're on vacation.
4. Colorful Costume Jewelry
Before you depart for the beach, take some time to browse your local consignment store's jewelry collection. Look for bold pieces that just scream  "fun", and scoop them up. When you shake up your fashion routine by wearing something new like a great piece of statement jewelry, you'll feel like an entirely new person. Could that person have more fun on a night out in Miami? Perhaps!
5. A Muumuu
What is a Muumuu? If you've ever had that question, you are now going to finally have your answer. A muumuu is a short, informal dress. The style originated in Hawaii. In Hawaiian, Muumuu means "cut off". The dress is so comfy to wear — nothing is binding or pinching, so you are free to concentrate on how good the sand feels between your toes. Pick up a muumuu or two-muu at the thrift shop.
6. Palazzo Pants
Palazzo pants are loose and flowing. You can create this look with men's pajama pants.
What!? Men's pajama pants?? Yes. Browse through a style magazine and you'll see plenty of beach-going women lounging in loose fitting, pin-striped pants. If you get the right style, no one will know that you've re-purposed a pajama pant, and made it into something that is worn in public. Wear them with confidence!
7. Short Shorts
Second-hand stores are a great place to find shorts, or at least the raw material that you can use to make shorts. You can turn leggings, Capri, or pants into shorts by simply loping off the bottom section, and then folding, rolling, or hemming up your new edge. You can also leave the edge as it is, for a frayed, cut-off look. When you are hunting for the perfect bottoms to make into shorts, concentrate on the feel of the item around your waist and hips. If it works there, you can adjust the length to suit you.
8. Sun-Goddess Dress
Just as it's easy to up-cycle pants into shorts, it is also easy to make sun-dresses. That is because they are an item that can be made by cutting away excess material, to make a dress that's perfect for walking along the water with the waves lapping at your feet.
Michelangelo once said, "Every block of stone has a statue inside it and it is the task of the sculptor to discover it", and the same goes for sundresses. Every big, frumpy, overly-detailed grandma dress has a simple sundress inside of it. Look at the dress rack with a sculptor's eye.
10. Boyfriend Shorts
There's a time for short shorts, and then there's a time for boyfriend shorts. Sometimes, throwing on a pair of baggy cargo shorts feels so liberating! Scan the boys and men's aisles next time you are out shopping, and look for a baggy pair of soft and sweet boyfriend shorts.  I like cargo khaki shorts the best, but to each's own! You might find a pair of long board shorts, or camo-printed shorts that make you happy.
9. Stripey Sailor Prints
Nothing says ocean like a few white and navy nautical stripes! Get your sailor on by picking up a few striped tank tops, Capri pants, or purses. If you happen across a pair of boat shoes, throw those into your suitcase as well!
If  you're not finding any Breton-style shirts, you can make your own with  a white tee, spray paint, cardboard, and masking tape. Simply place cardboard between the front and back of the tee, so that no paint soaks through. Then create a stripe stencil with your masking tape. Spray paint over the shirt, and then wait for it to try. Peel the tape away. Wherever there was tape, there will now be a white stripe!
Visits to the beach have always reminded me to relax and enjoy life, and not to take things so seriously. This is true for style as well. There are so many ways that we can play in this life, and dressing with full expression is one of those ways.
A vacation is the perfect time to play a little — or a lot– with your style. Shop ahead of time so that you can fill your beach-bound suitcase with fun items like costume jewelry and boho vests. What's your vacation style like? Do you like to break free while on vacation, or do you dress in the same way that you usually dress when you are at home? Leave a comment below!