One person's trash is another person's treasure. It's amazing what you can find at a thrift store. Even more amazing is what you can do with those finds! From turning ashtrays into coasters to pet beds made out of old throw pillows, there seems to be no limits to what you can create with your thrifty finds. Here, I've put together a list of ideas to help you transform your next thrift store buy into a unique work of art.
1) Chalk Menu Board from an Old Tray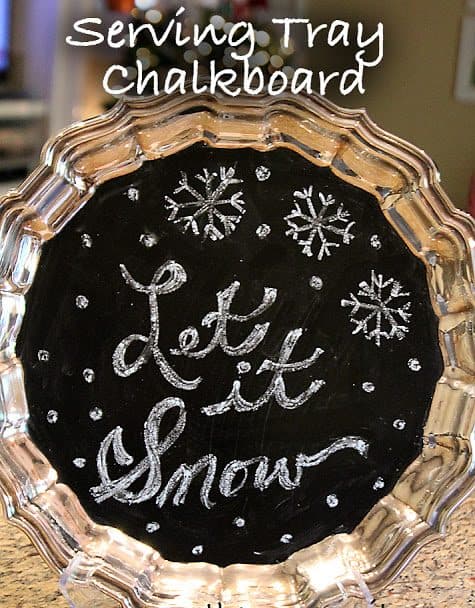 Silver, bronze, or wood serving trays are often found in scuffed, chipped condition all over thrift stores. A coat of metallic paint (or your favorite color) and some chalkboard paint turns these dingy relics into useful menu boards for your home or business. Check out this tutorial from The Kim Six Fix (@thekimsixfix) to make one of your own.
2) Or, Make a Pebble Mat for Shoes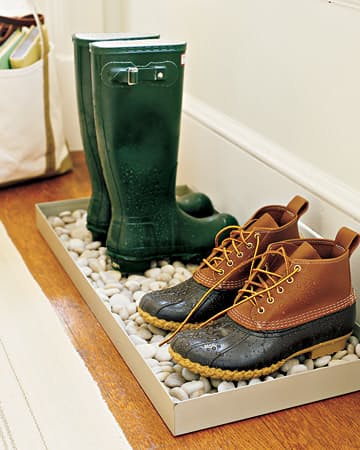 Perhaps the tray you've found is a little too scratched up to be used for a chalkboard. Maybe that's just not your thing, but you still want to do something with the tray you bought. Why not turn it into a pebble mat for your shoes? It's a fun project with a practical twist. Get started on yours with this tutorial from Closet Factory (@ClosetFactory).
3) Turn Old Maps into a Rustic Wall Gallery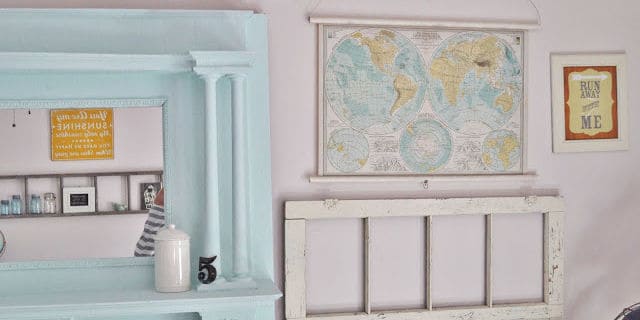 I'm actually excited to have stumbled across this idea. One of my kids collects old maps, and I know what I'm doing this weekend! Simply place the old maps onto a matte background in a frame and hang on the wall. Check out this and other DIY ideas for old maps from CountryLiving (@CountryLiving).
4) Silk Scarves Make Unique Pillowcases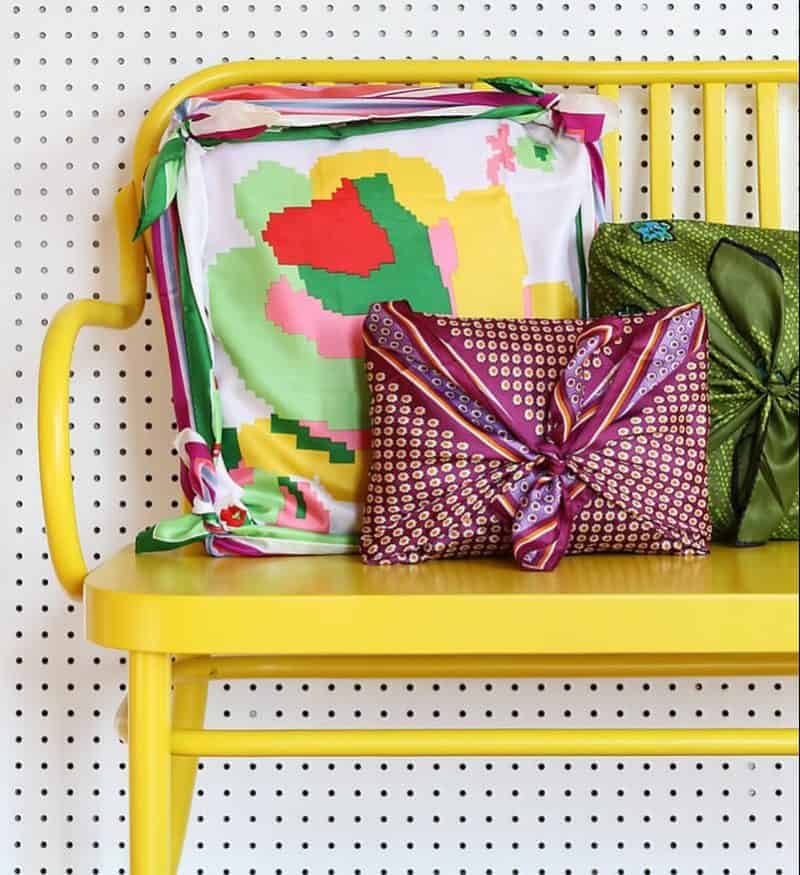 Thinking about buying new pillowcases, or maybe some new throw pillows for your living room? Hold onto your wallet – for a few bucks at your local thrift store and a little of your time, you can transform pillows you already own. Apartment Therapy (@AptTherapy) offers a no-sew tutorial here.
Need more of a visual aid? Check out this video tutorial.
5) Turn Old Sweaters into a Cat Bed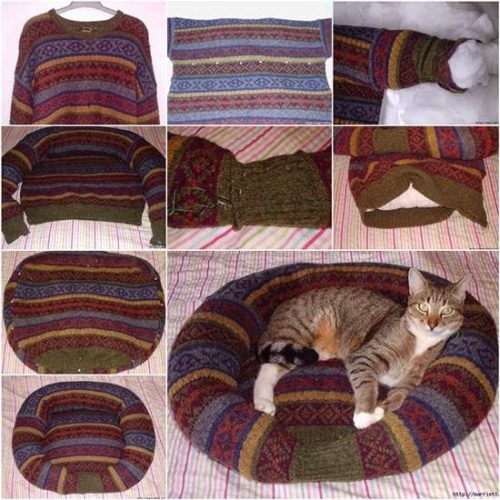 You can find sweaters of all shapes, colors and sizes at thrift stores, but what to do with them? Astute Homestead has the perfect solution. Turn those sweaters into  comfy bed for your family pet!
6) An Old Sweater Makes a Cute Tank Top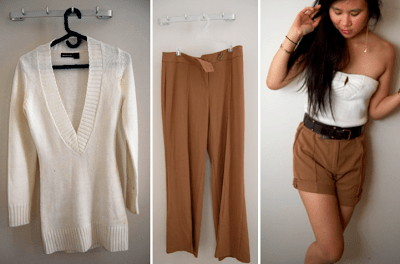 Why spend $20 on a new top from the store when you can buy a handful of sweaters at the thrift store and make your own? Wildamor can get you started here.
7) Use Metallic Paint Pens to Make Ashtrays into Adorable Coasters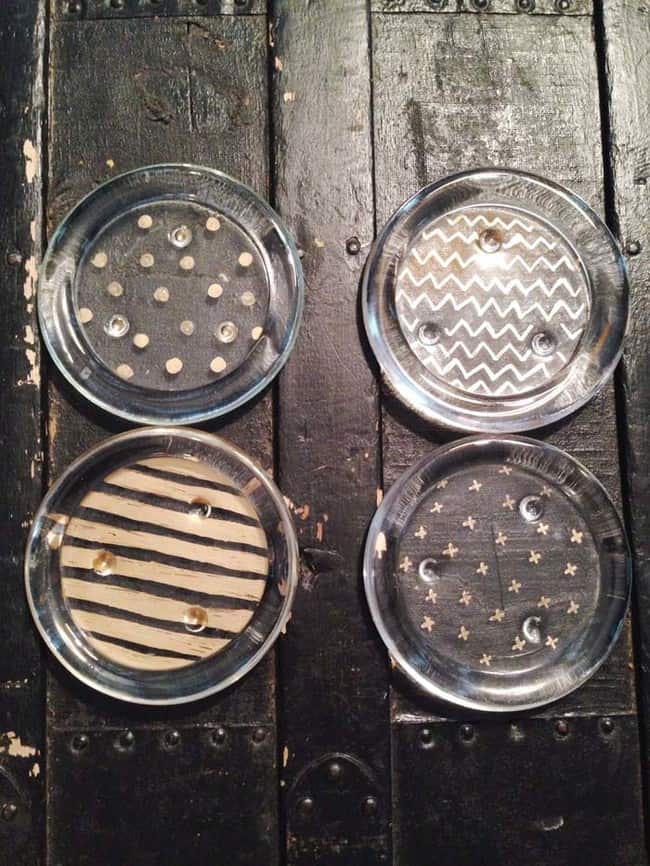 With smoking on a downtrend, ashtrays litter the shelves of thrift stores, half-forgotten relics. ViralNova (@ViralNova) suggests using metallic paint pens to turn those old ashtrays into adorable coasters.
8) Make Personalized Cups from Thriftstore Glasseware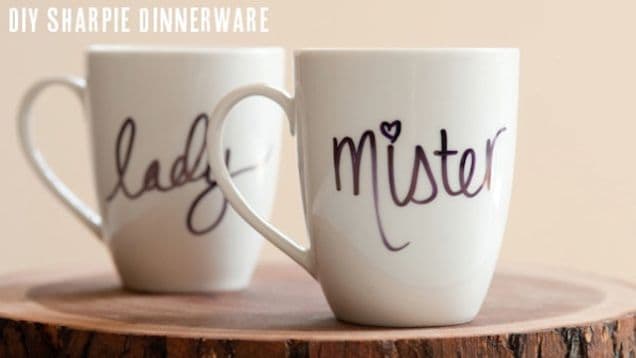 Personalized coffee cups, wine glasses, and such are all the rage right now, but can cost a pretty penny. Using these tips from Lifehacker (@lifehacker), you can create your own at a fraction of the cost.
9) Turn Old Records into One-of-a-Kind Bowls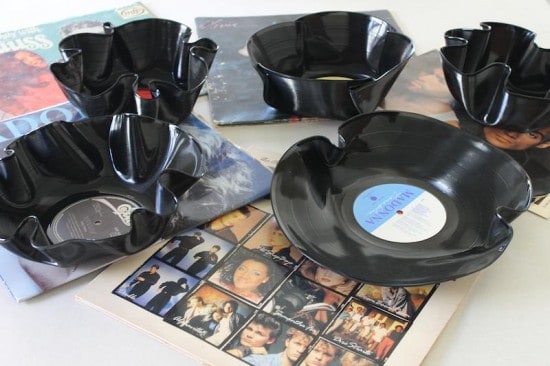 With the advent of the digital age, vinyl records are technological dinosaurs. Give these old records new life by turning them into bowls, advises Upcycle That (@upcyclethat).
Get started with this video tutorial.
10) Thrifted Tea Pots Make Great Planters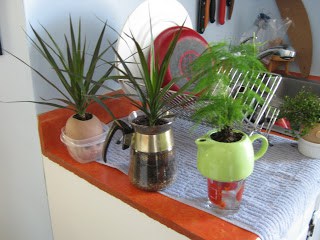 For an added splash of fun in your garden, why not take that vintage tea pot and turn it into a planter? Found Beauty Studio (@foundbeautyvt) offers a step-by-step tutorial to help you liven up your garden.
11) Create Mirrors from Old Dishes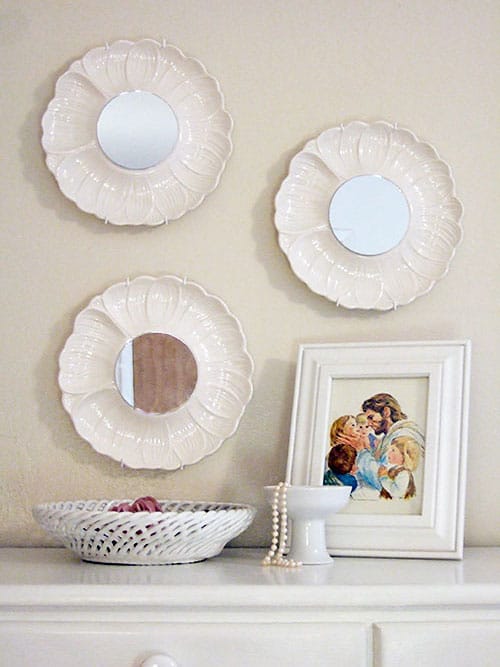 There always seems to be an abundance of gorgeous old dishes at thrift stores. Crafty Nest (@CraftyNest) inspires with these beautiful mirrors from thrift store dishes.
12) Window Pane Hanging Garden
Have you ever wondered what you could possibly do with the old windows you see sitting in a dusty corner at your local thrift store? ArtsandClassy (@MeredithAnneG) has the answer: turn them into hanging gardens! Perfect for indoor or outdoor use, they're sure to be a hit.
13) Make Wall Art From Dishes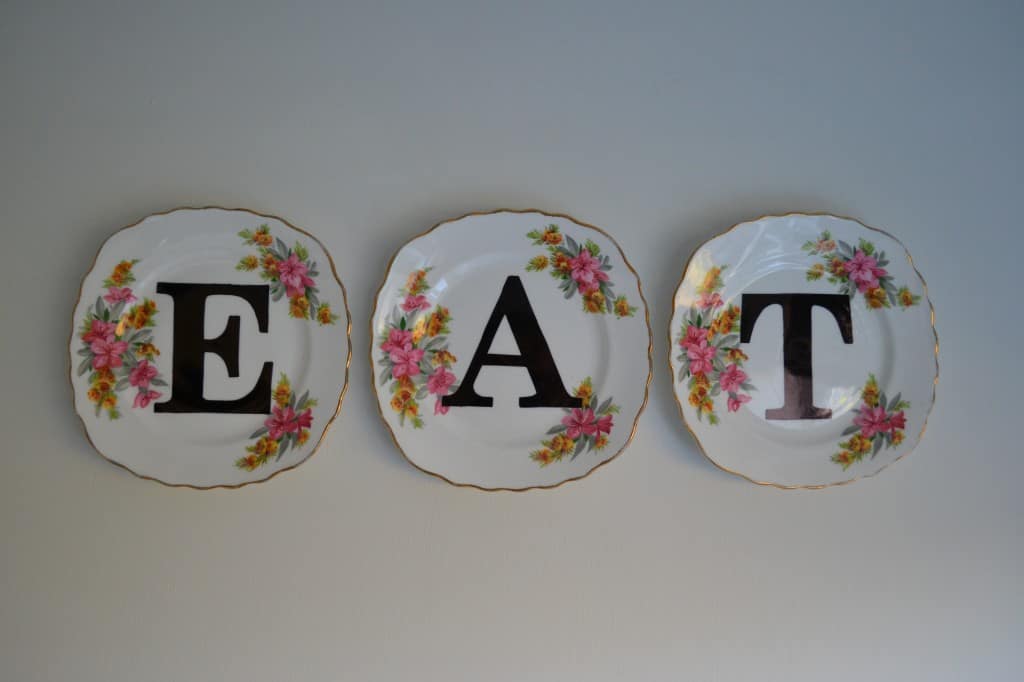 With a stencil set and a Sharpie or two, you can turn your thrift stores plates into beautiful, unique wall art. Angelinthenorth.com (@angel_in_north) offers a tutorial to begin creating your own stunning wall art here.
Thrift store finds are only as limited in their potential as you want them to be. I love finding old things to make new again. We hope this list helps you do the same, and wish you hours of fun and creating! What thrifty finds have you made into something completely new recently? Let us know in the comments, and don't forget to share this list with your friends!